Music,Video,Sports & eSports.

N6 sports Waterproof Truly Wireless Stereo Earbuds
N6 sports
購入
feature
Specification
FAQ
Original "NUARL DRIVER" [N6] v3
N6 Sports equipped with original dynamic full-range driver "NUARL DRIVER" [N6] v3 which uses a PTT diaphragm with a three-layer coating structure. By tuning with an emphasis on low-frequency, it is ideal for those who emphasize rhythm training in the gym and those who like the deep bass music.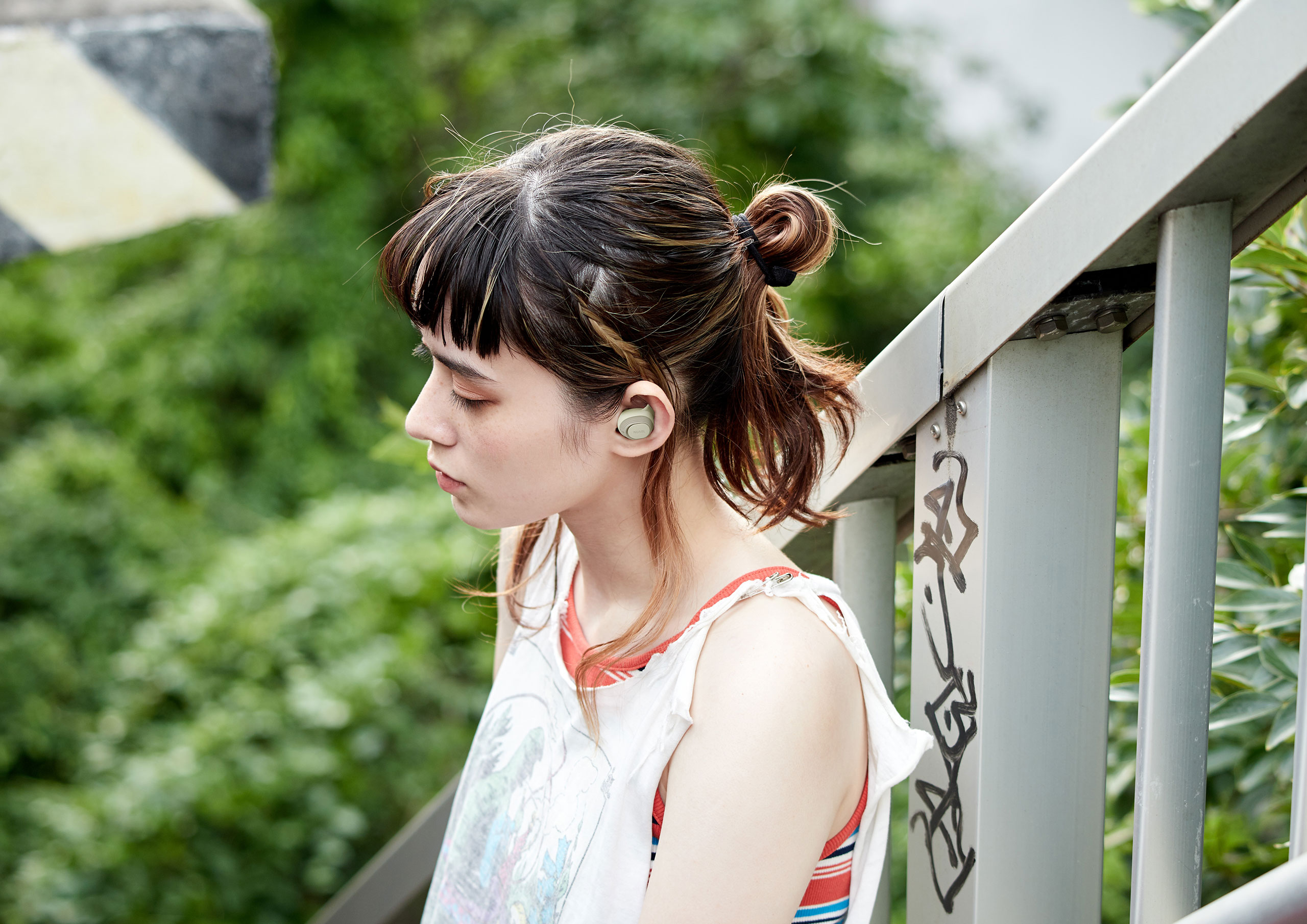 Qualcomm® TrueWireless Mirroring
Left and right independent connection is possible regardless of the connected device. If one side is turned off during playback, another side which is operating will automatically switch to monaural. Pairing is also become easily, by selecting one earbud name from your Bluetooth device list only.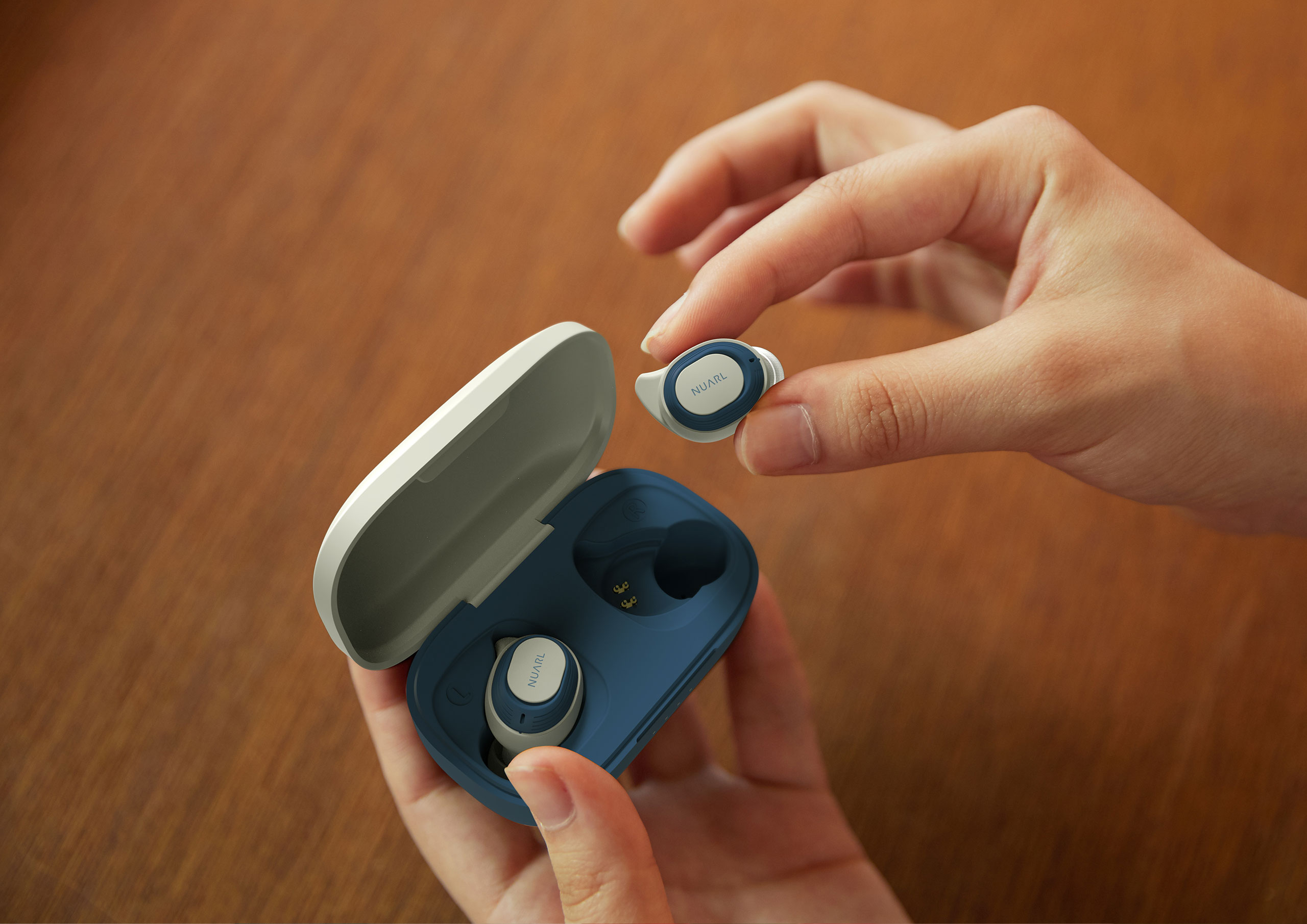 High waterproof and stability
The earbuds are equipped with IPX7 waterproof by structural waterproofing. You can use them comfortably even when you are exercise sweaty, just wash them by water when they get dirty. The earwing is shaped to fit into your ears enhance wearing stability and prevent from falling.
*Wash by tap water only. After washing please be sure to dry out the earbuds before putting back into the case.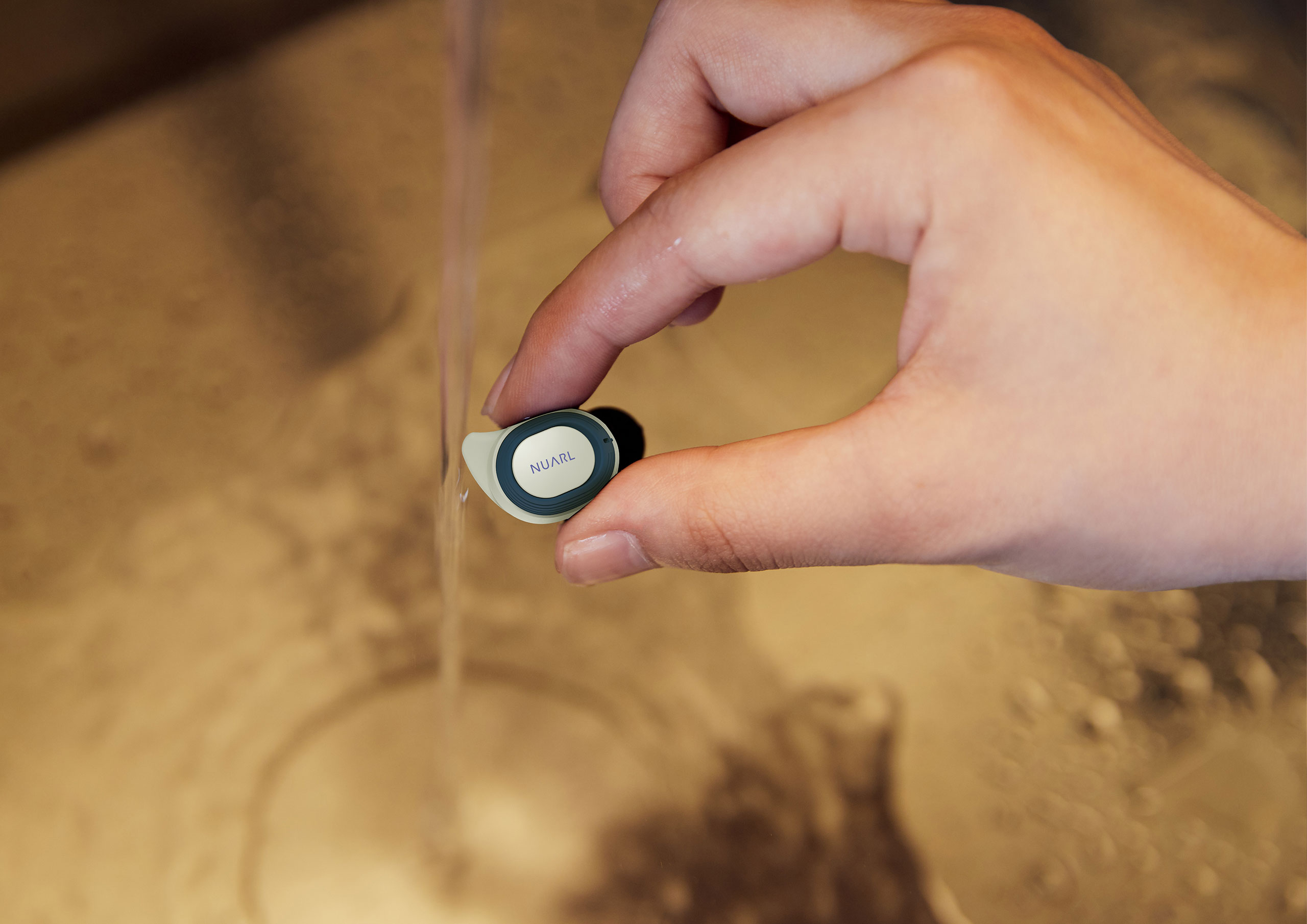 Low-latency "Gaming mode"
N6 Sports equipped with Qualcomm® aptX™ adaptive, using with a compatible smartphone, the sound quality and latency will be optimized. Also, by equipping "Gaming mode", low-latency wireless connection can be used even when connecting by Android devices and iOS devices using aptX / AAC / SBC.
*By operating the earbud button switching to use the gaming mode.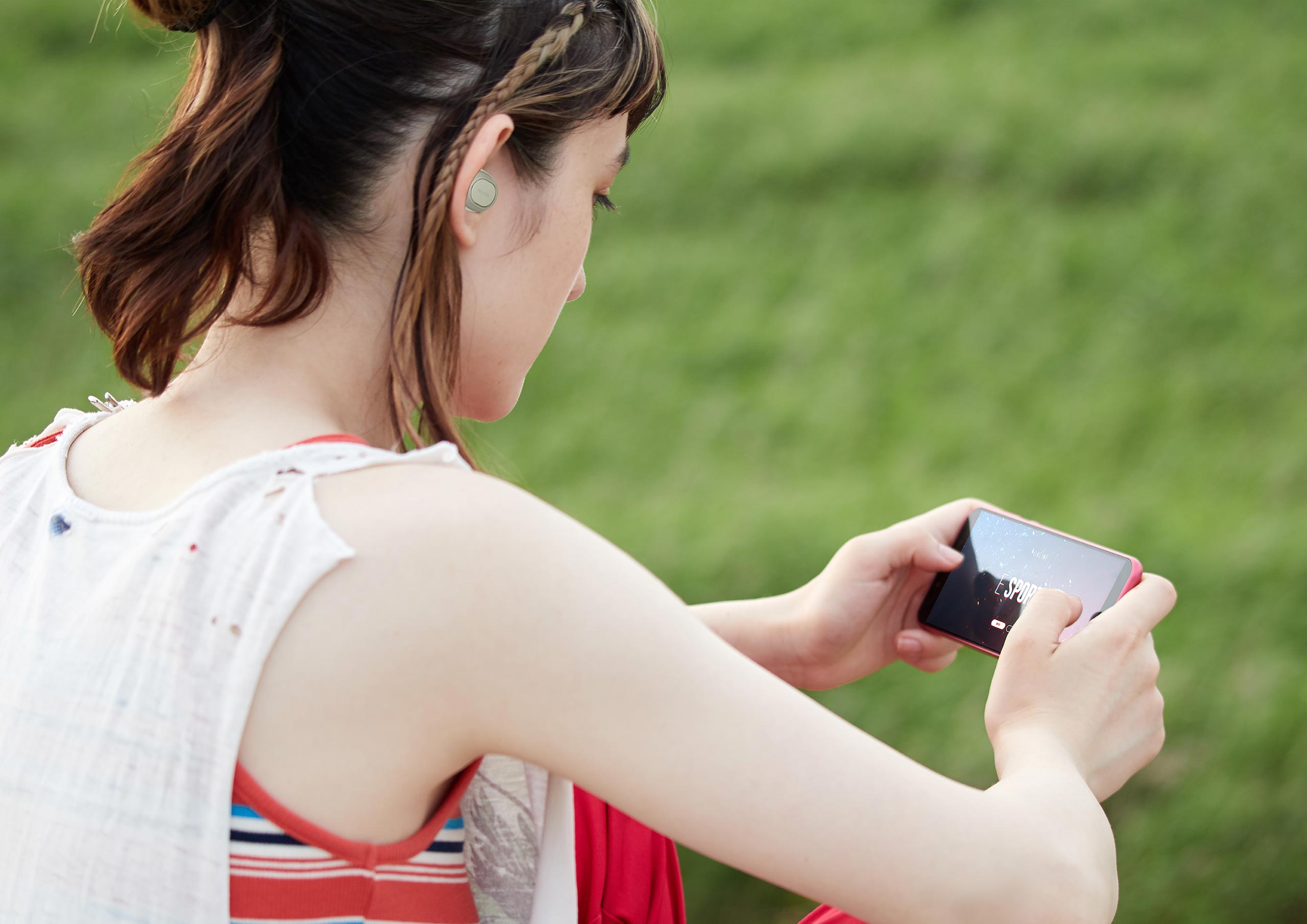 2 types of antibacterial eartip
"Block Ear+" with high sound insulation best for music listening. "Track Ear +" with low sound insulation, easy to hear surrounding sound suitable for work from home and exercise. Both eartips antibacterial performance will not be deteriorate even when washed by water.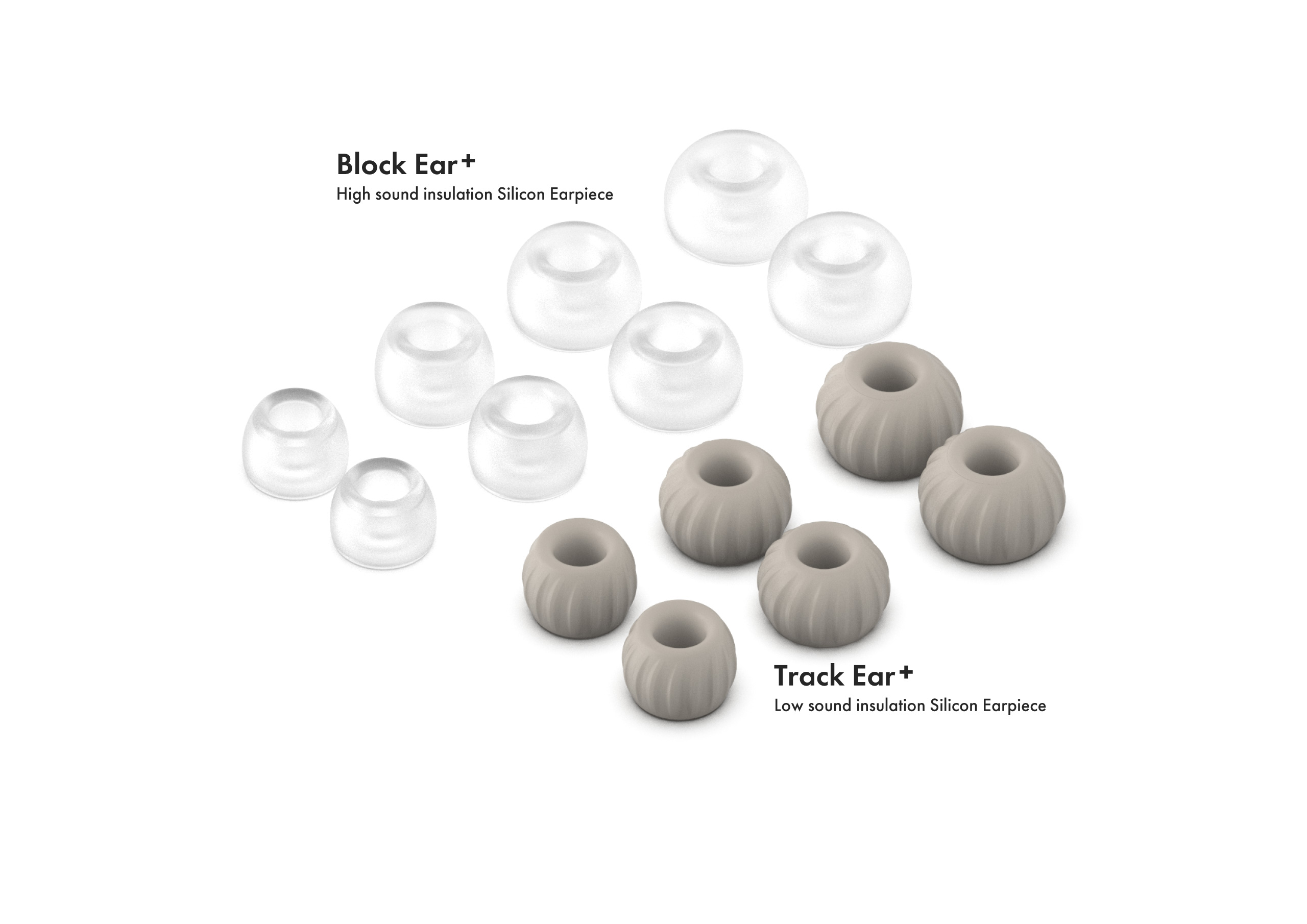 Hybrid ambient sound mode
Ambient sound mode function allows you to hear the sound surrounding during using the earbuds. During music playback will automatically switch to music mode, which suppresses the effect on sound quality; and to the talk mode, which facilitates conversation while the playback is stopped. By combining with "Track Ear +", air can pass through while using the earbud, it will not get stuffy and feel more comfortable when putting on for a long time.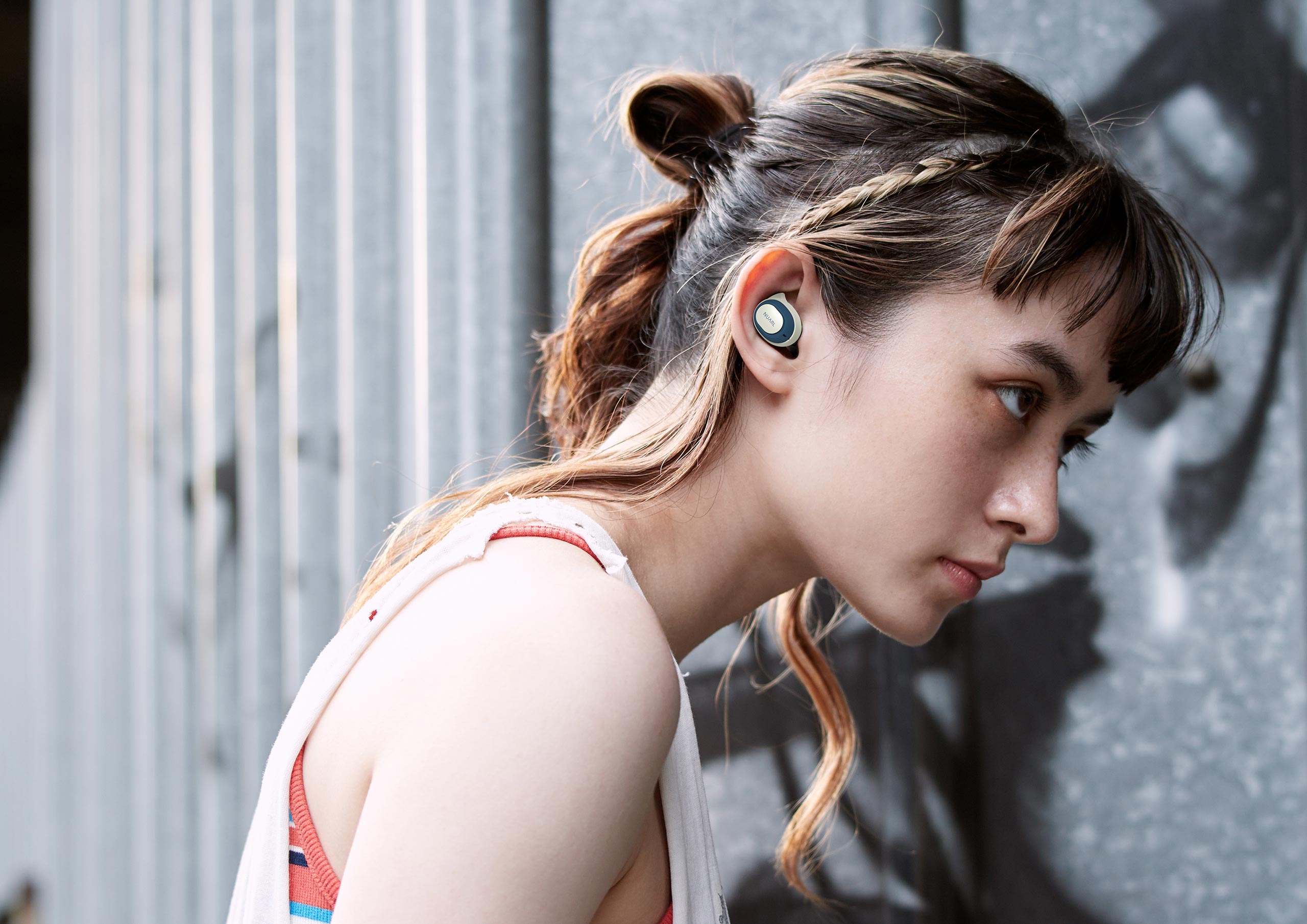 10 hours long playback
With up to 10hours battery life from one charge, you can get an additional 6 recharges from the charging case. Always keep your earphones charged and ready for music for about 60hours. Earbuds button corresponds to control your smartphone, music playlist, adjust volume, receiving calls/refusing calls/ending, voice commands, and more.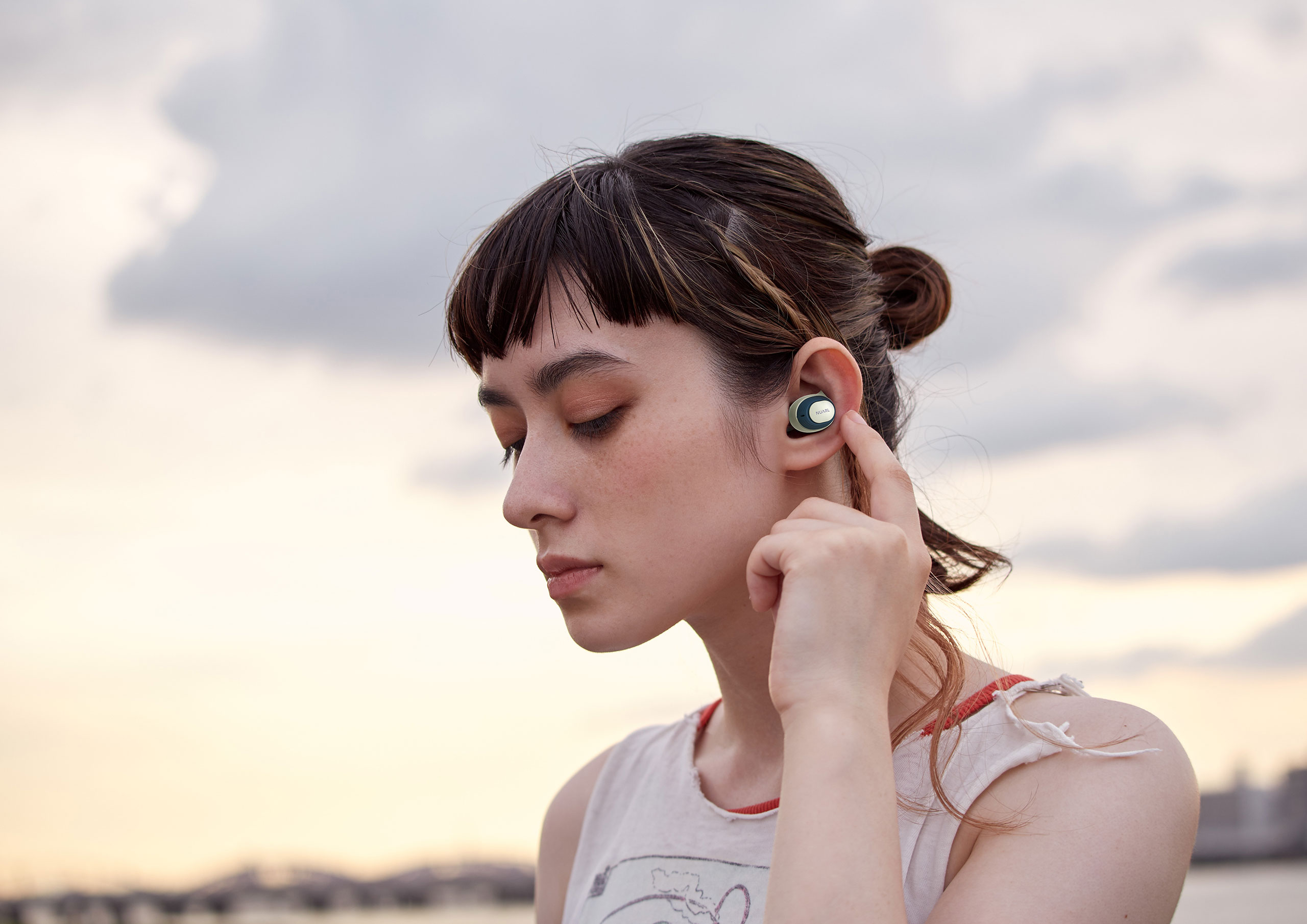 Two color variations
Two colors are available, "Classic Blue" and "Warm Gray", both are casual looks two tone colour scheme.
Application "N6 Connect"
By using iOS/Android smartphone application "N6 Connect" user can customized the function of N6 sports. Switching ON/OFF of ambient sound mode, minimum /maximum volume level, main button operation content, etc. Firmware update could be done through the application.
※Free download from App Store and Google Play store.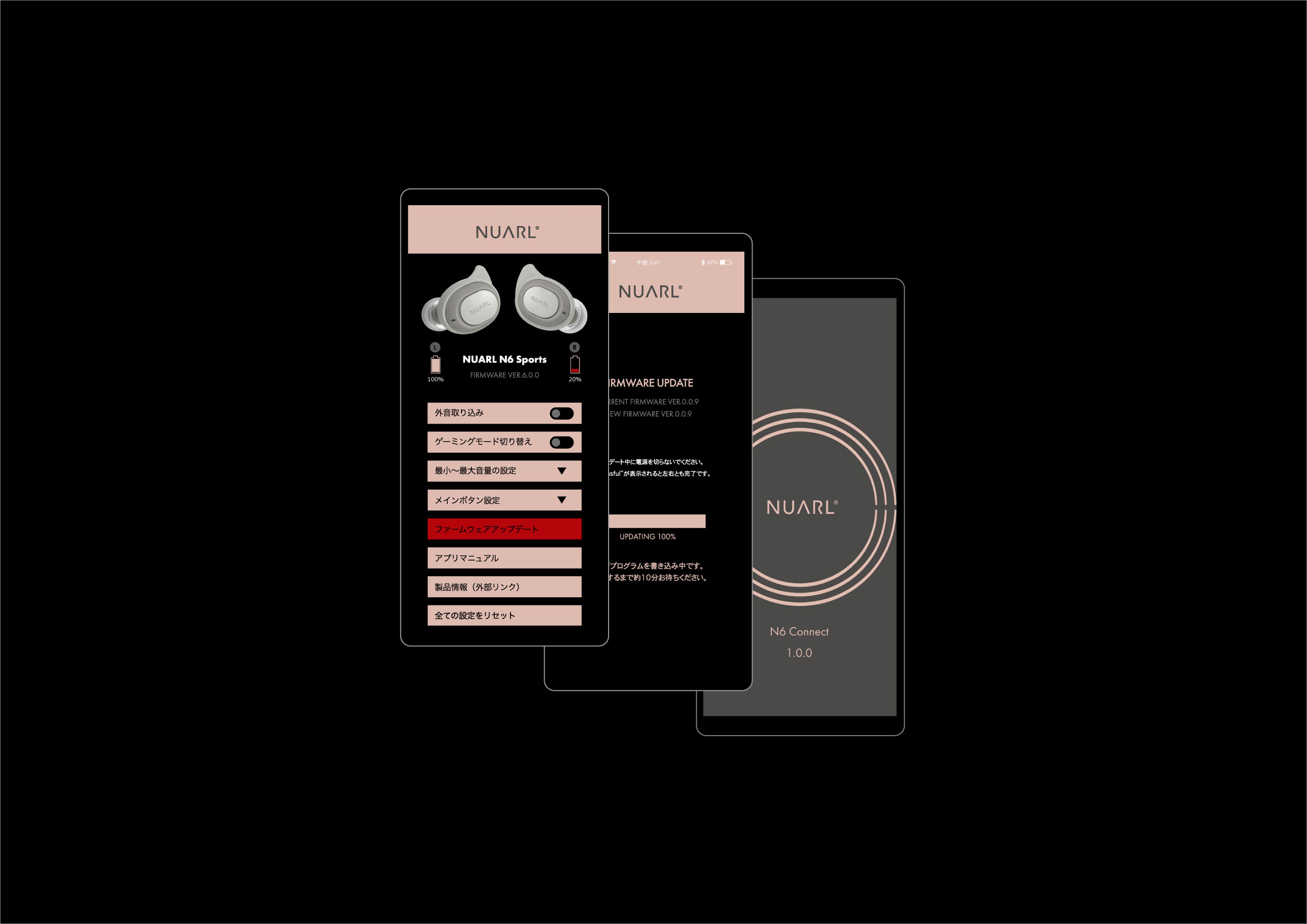 N6 sports
Waterproof Truly Wireless Stereo Earbuds
Color
N6sports-CB(CLASSIC BLUE)
N6sports-WG(Warm GRAY)
Accessories
Charging Case
USB Type-C cable
Block Ear+ antibacterial silicone eartips(S/MS/M/L)
Track Ear+ low sound insulation antibacterial eartips(S/M/L)
User Guide(Jap, Eng, Man)
Specification

Dimensions

Earbud: W26.0 x H17.0 x D26.0mm
Charing case: W71.0 x H37.0 x D42.0mm

Weight

Earbud: 4g
Charing case: 56g

Continuous Playtime

10hrs(SBC/AAC)
7hrs(aptX adaptive/aptX)

Max Playtime

60hrs combine with charging case

Recharging time

2.0hrs

Bluetooth

Version5.2/Class2/multi-pairing (4)

Profile

A2DP, HFP, HSP, AVRCP

Codec

aptX adaptive, aptX, AAC, SBC

Driver

φ6mm PTT Multilayer diaphragm dynamic driver "NUARL DRIVER"[N6]v3

Frequency Band

20〜20,000Hz

Microphone

Omni-directional cVc noise canceling installed mic

Water Resistance Level

IPX7

Warranty Period

1year

Certification

BQB/QID/FCC/NCC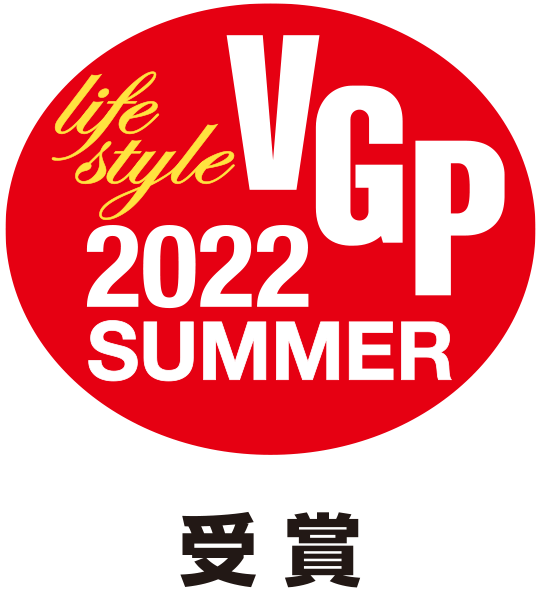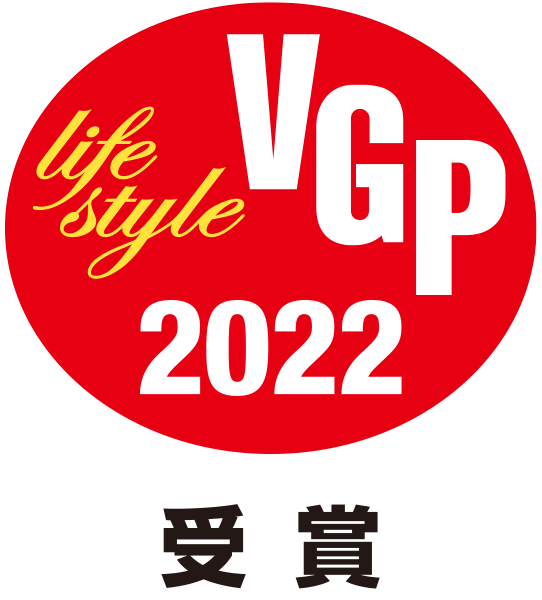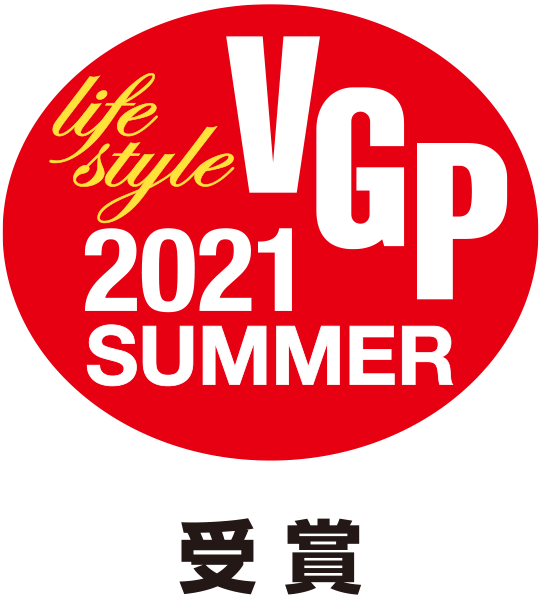 FAQ(Update on 2020.11.20)
Earbud do not get charge even I put them in the case.
When you use it for the first time, or if you haven't used it for a while, the earbuds will go into sleep state, you can restart and charge them by picking the earbuds out from the case and putting them back in the case.
The earbuds do not automatically turn on/off when it is take out / placed in the charging case.
When the power of the charging case is insufficient, the automatic ON/OFF function will not work properly. Please turn on/off the earphone manually.
Cannot control the music playlist from earbuds.
Some portable players such as the Walkman music playlist cannot be operated by the remote control function.
Cannot pair/connect to my device.
Please delete the pairing history on the Bluetooth menu of your device and pair to your device again. If the earbuds do not appear on the Bluetooth menu of your device, please turn the Bluetooth OFF and ON. Before starting to pair a second device, please turn OFF the Bluetooth of the first device.
The connection with my device had lost.
Delete the earbud information from the Bluetooth menu of your device and try pairing again. The earbud will automatically switch to pairing mode when the power is turned on and there is no reconnection target near by.
The connection of Left and Right earbud is drop.
Put both earbuds back in the charging case and pick them out together or turn off both earbuds and turn on them again. If the connection is still failure, please refer to the User guide to reset your earbuds.
Continuous playback time is shorter than the one written on the manual.
The continuous playback time varies depending on the environment, music, and volume of the earphone. Using aptX decoding will consume more power than using other decoding.
aptX adaptive does not work with low latency
With aptX adaptive, low latency works effectively only when combine with a compatible smartphone and compatible application is used. If you want to use other combinations for low delay operation, please use "Gaming mode" (3 clicks on the left earbud button).
Audio becomes monaural when connecting with aptX adaptive
Some devices have unstable operation of aptX adaptive due to the radio wave environment. This is a problem of the sending device, if this happens, disconnect the earbuds and reconnect again.
Is it possible to hear the ambient sounds?
Triple-click the button on the right earbud will star the ambient sound mode even there are no music playback. Once you switch on ambient sound mode, even if you start playing the music, it will be enabled until you turn it off manually, but it will automatically turn off when you make a phone call.
Cautions when ambient sound mode is enabled
If you put the earbuds back into the charging case or hold them in your hand while the ambient sound mode is turned on, a howling sound may be generated. This phenomenon disappears by turning off the ambient sound mode.
The sound quality of ambient sound mode is differet
Ambient sound mode automatically switches to " music mode " that prioritizes playback when music is playing, and to " talk mode" which emphasizes conversation when music playback is stopped.
Can I use ambient sound mode during a call?
Since the microphone is switched and used for phone call, the ambient sound mode function cannot be used during a call.
How to use the voice assistant on your smartphone from the earbuds?
Press the left side button for 1s while the music is stopped will activate the voice assistant (Siri, Google Assistant, etc.) of your smartphone. If you start the voice assistant during the ambient sound mode enable, the ambient sound mode will be turned off until the voice assistant end.
Suddenly the earbud had turned off.
Put the earbuds back into the charging case and pick them out again.
Noise appears when switching between modes
If you turn on / off "Ambient sound mode" or "Gaming mode" during music playback, a small noise will be generated when switching.
About system software updates
You can improve the earbud's function by updating the system software. When firmware update is available we will notice on our website.
When pairing with computer the sound is strange.
The Bluetooth connection equipped in computer is not optimized for playing music, which will cause problems such as intermittent sound and distortion of sound easily. Moreover, the use of other Bluetooth devices such as mouse, keyboard, etc., may also cause interfere with each other. If you are using MacBook series, you can improve the connection by resetting the NVRAM (PRAM) and use AAC to connect with the earbuds.
I feel a delay in sound even in gaming mode
N6sports enables low-latency wireless connection up to 60ms in gaming mode, but the effective value depends on the device is used due to the hardware and OS of the transmitting side.
Can I use other ear tips?
Nuarl MagicEar+ for TWE, SpinFit CP360/ CP100Z/CP350 have been confirmed can be use normally. Other ear tips are not guaranteed to work properly.